The Enterprise
A 2009 Victory Vision Premiere Touring Motorcycle
Space the final frontier…
I have been a fan of Star Trek since the 60's, my Dad worked for NASA and now I work for NASA. I first rode a Victory Vision a year before I bought one; it was a 45-minute test ride that changed my life. At that point I started thinking about what rides I could do on this bike and what modifications I could do to it. The first thing I thought of was doing a Star Trek Theme.
I bought the bike in March 2009, and a month later I found an airbrush artist in the San Fernando Valley who had the skills to pull off the work I wanted to have done.
I knew I wanted the Original Enterprise on the right side of the bike, and wasn't sure about the left side, and I wanted the console to have the Star Trek emblem. When I brought the bike over to Rafael Ramirez the artist, he suggested good/evil- to have the Klingon Bird of Prey on the left side of the bike.
During this time I began planning a Border-to-Border ride, from Mexico to Canada that my wife and son would take with me, it turned into a 12-day, 4000-mile adventure that is documented here.
Before we left for the ride I decided that I also wanted the front panel painted with the words "To Boldly Go…" and a star pattern. I told Rafael about this and he mocked it up and emailed it to me- he quoted the price as $600, then he also sent me one that had the Enterprise flying through the front of the bike. I asked him how much for the one with the Enterprise… he said $2000. My reply… "Damn you". I told him to go ahead and do it.
I enjoy the looks, the thumbs ups, and the Vulcan salutes I get while riding the Enterprise bike. I even added the Star Trek Theme song to the mp3 player that is on the bike, and I play it when pulling out of a crowded parking lot. It never fails to get smiles.

You can also view the Video of the Enterprise Motorcycle on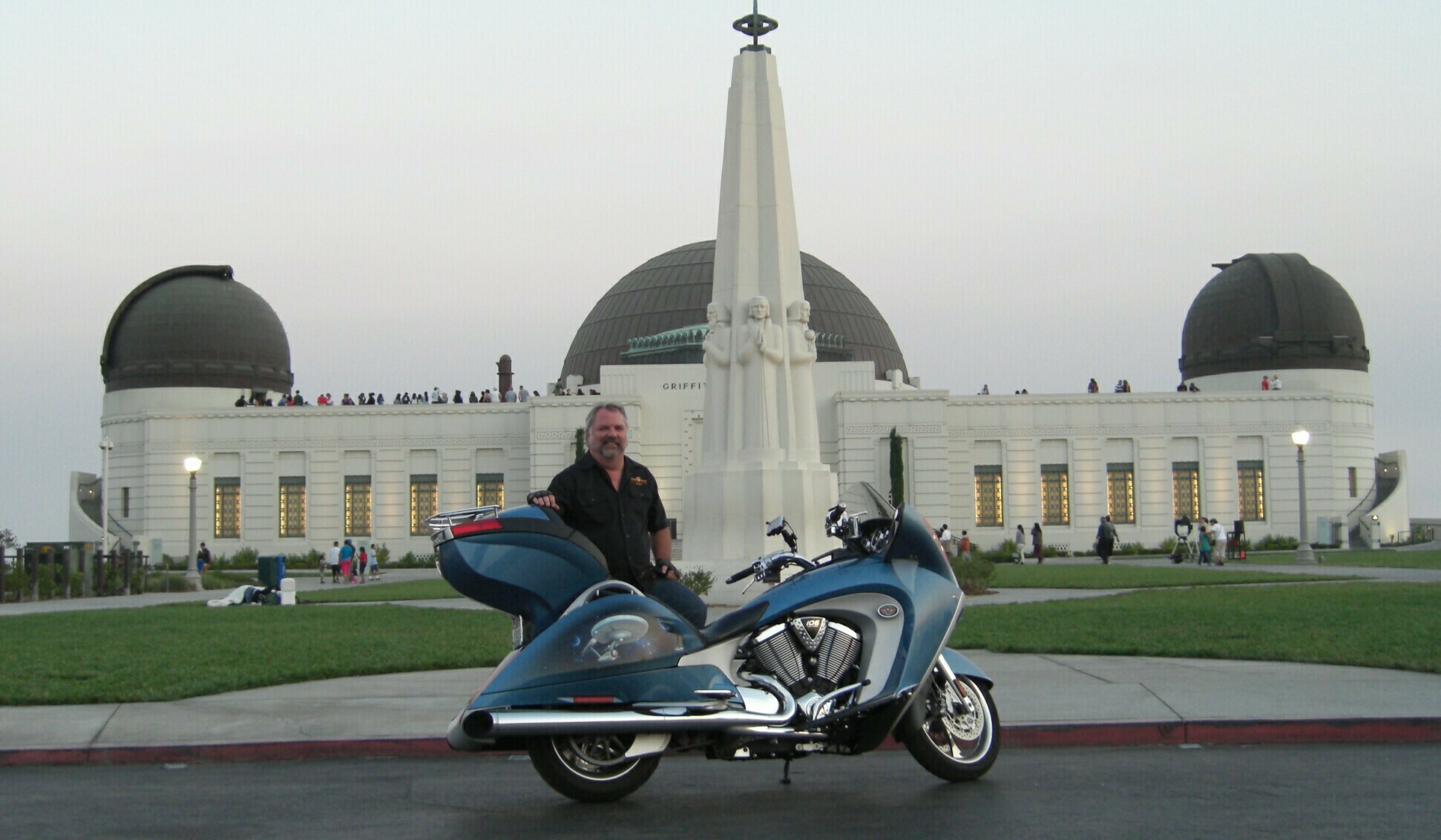 At Griffith Observatory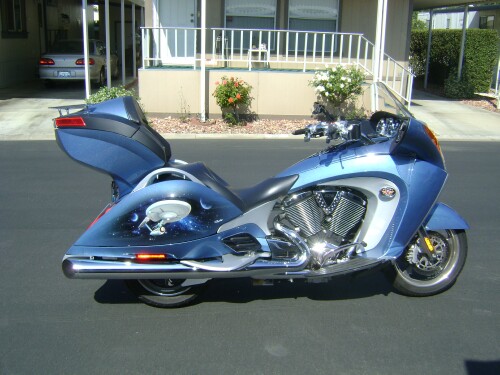 The Enterprise side view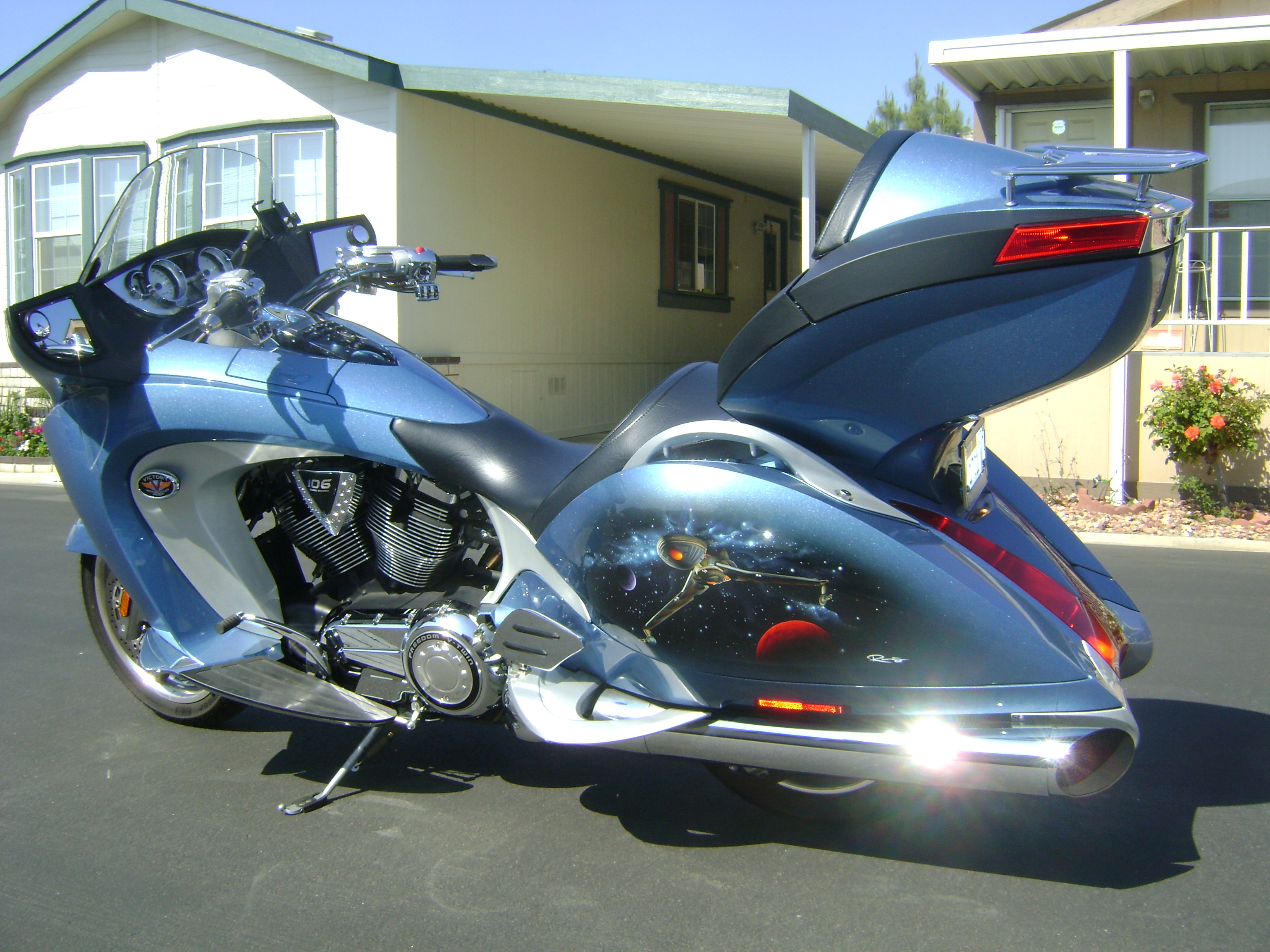 The Klingon Side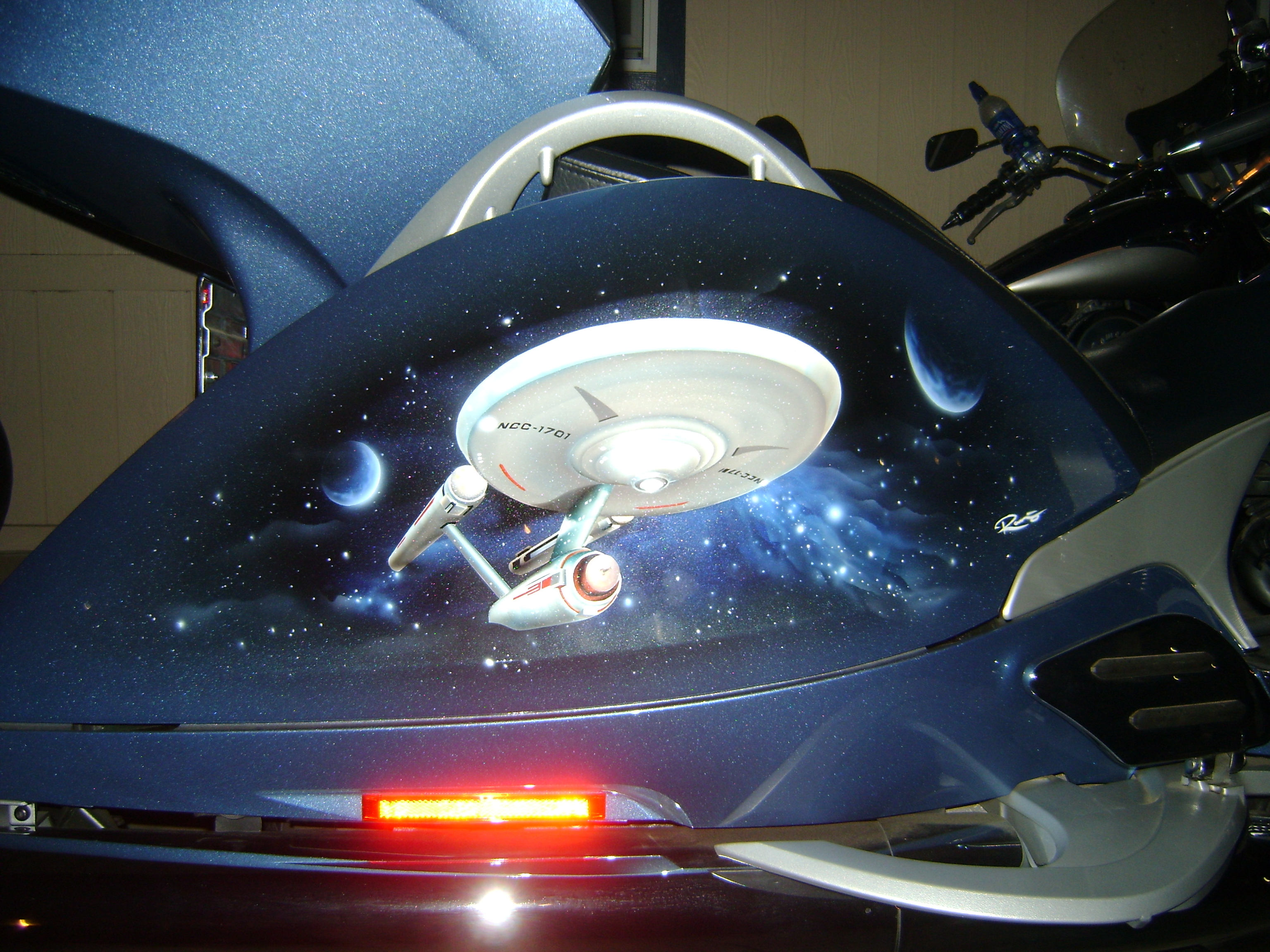 Close-up of the Enterprise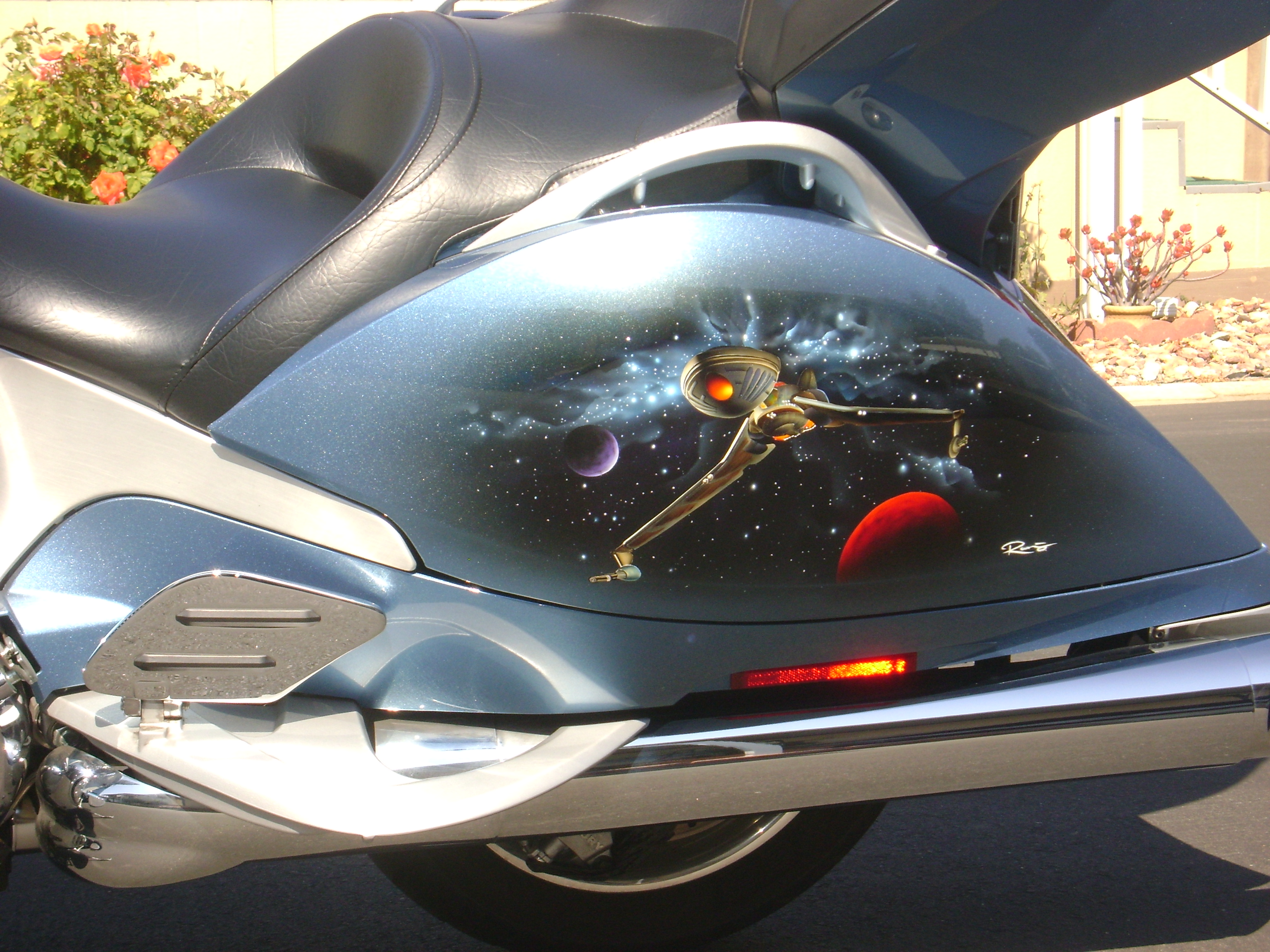 Close-up of the Klingon side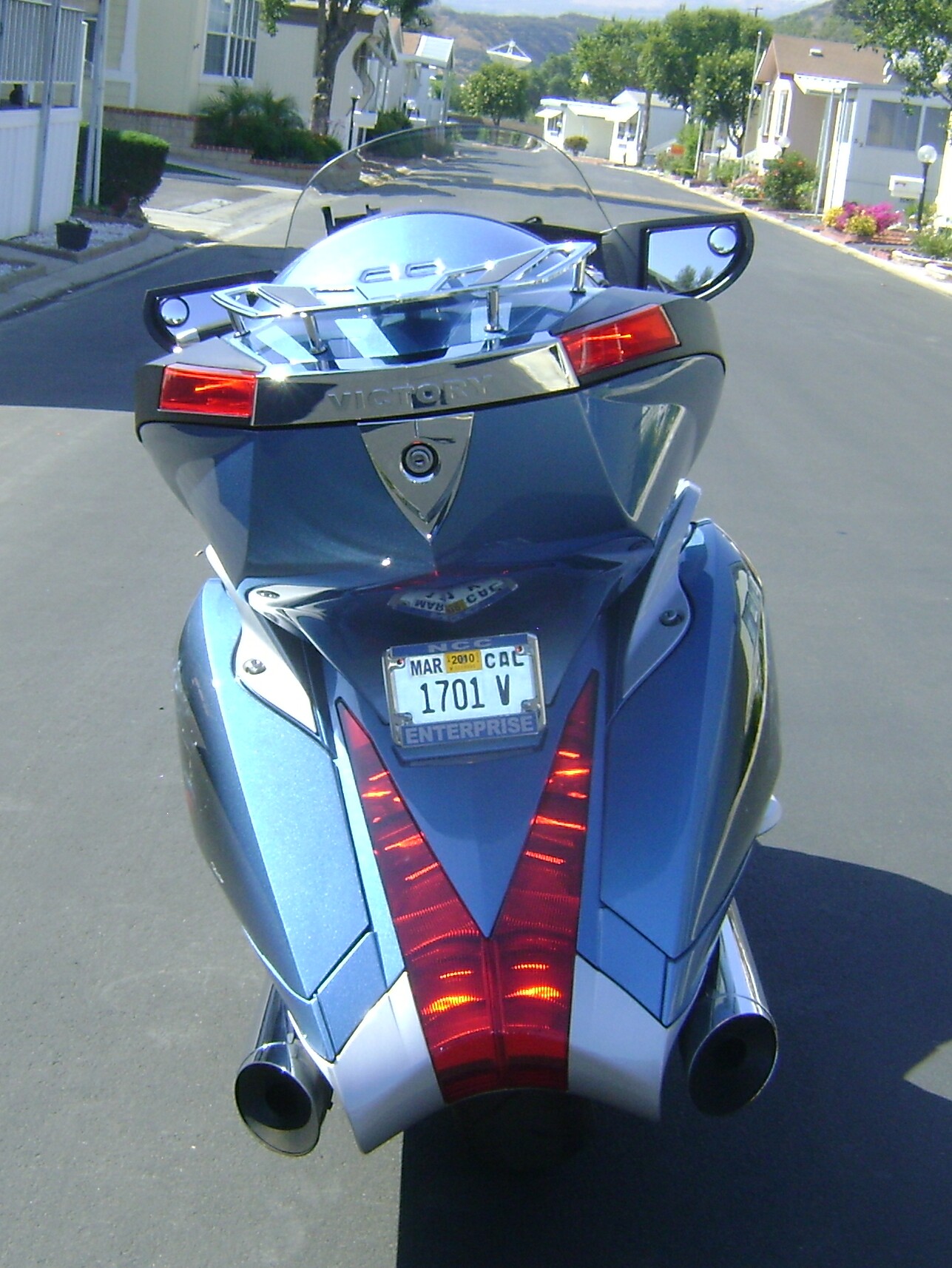 Yes the license plate is 1701 V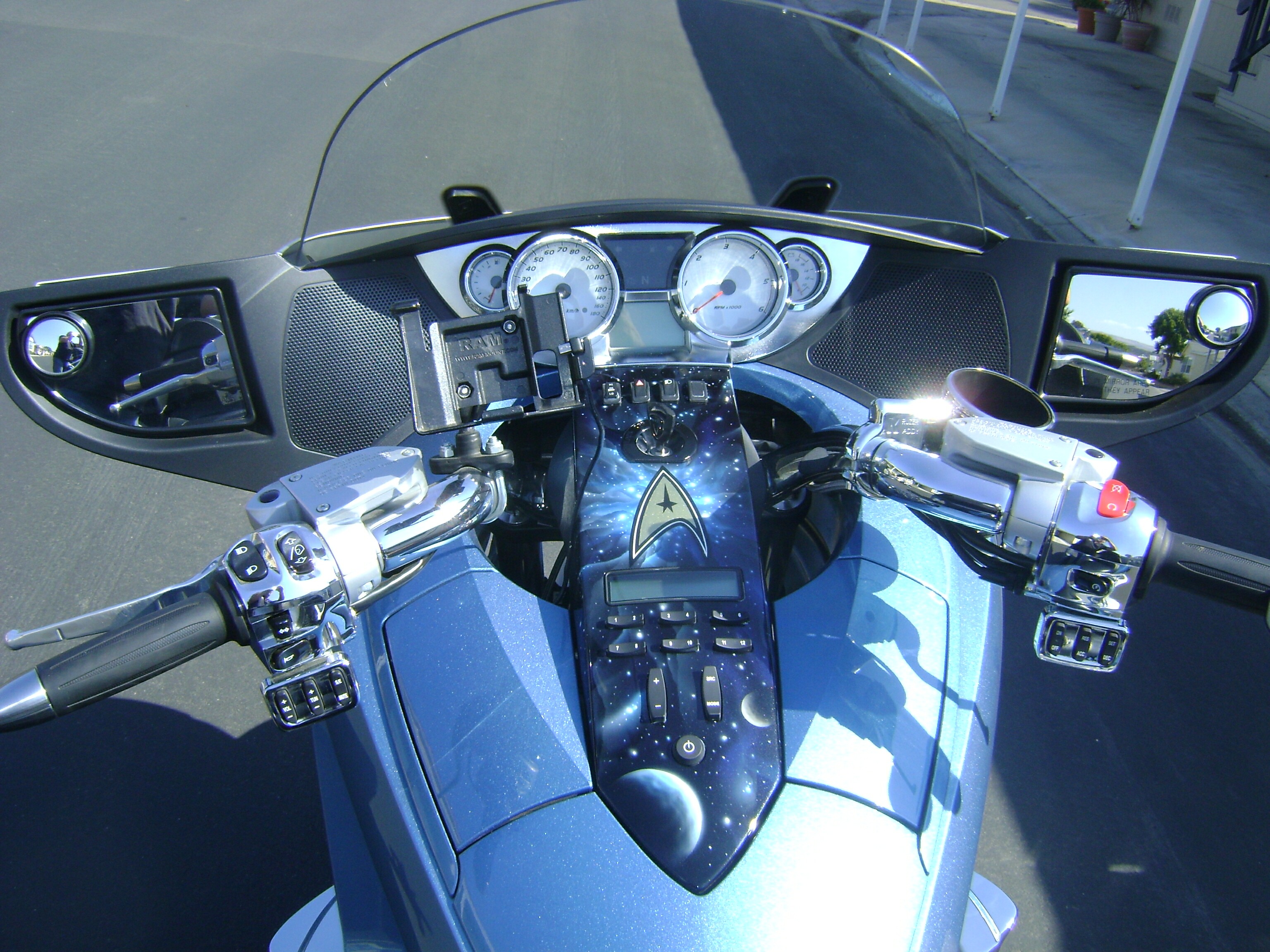 The Command Console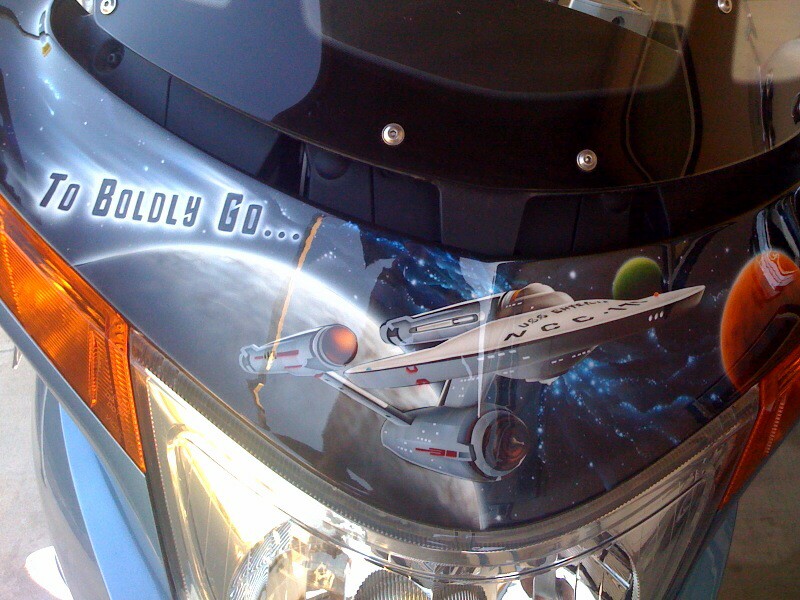 The Front of the bike... to boldly go.........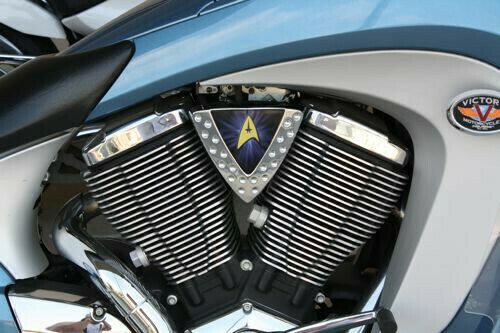 The Star Trek Cheese Wedge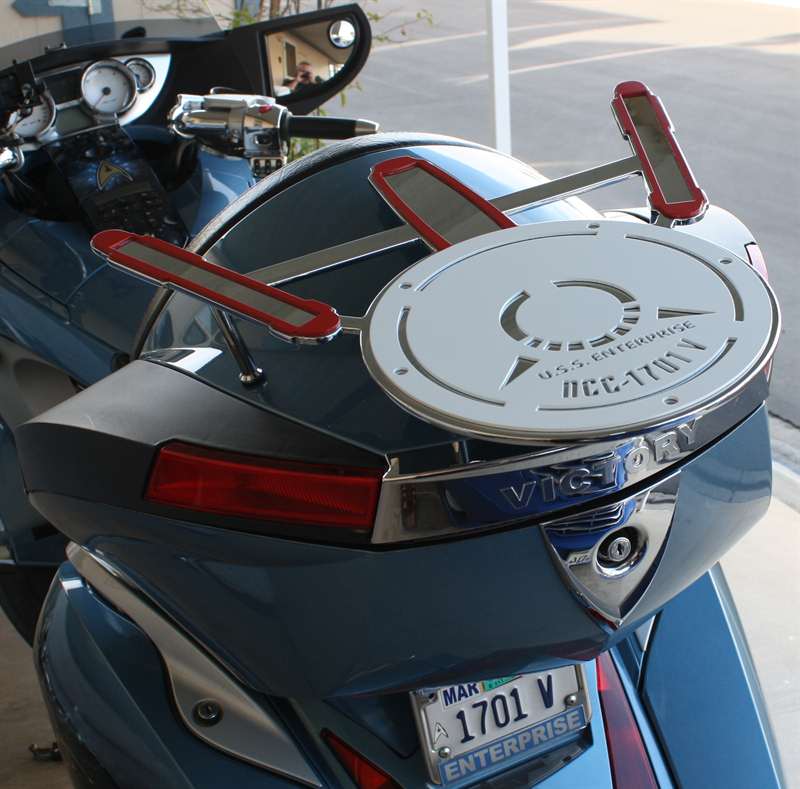 The Enterprise Luggage Rack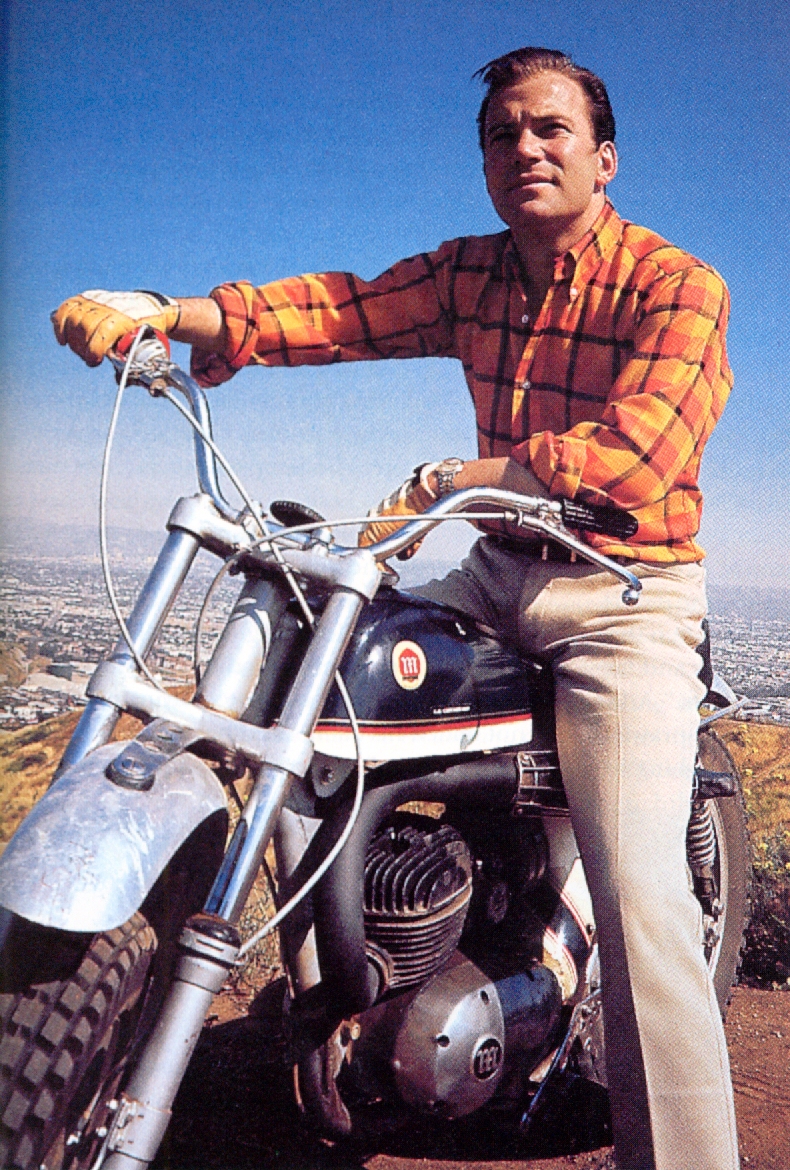 The Captain
For questions or comments on the bike, contact Tim Robertson at rotorocket@gmail.com
The Number of Visitors to the Enterprise Motorcycle page since August 10, 2009