Biker Friendly Restaurants and Bars in Southern California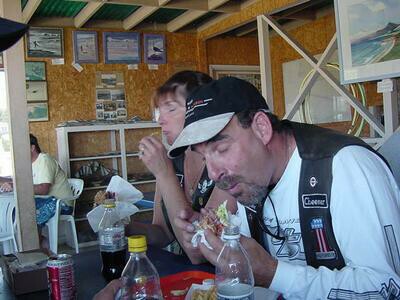 "Hummm gooooood burger Aunt Bee"

The rating system for these places is a very scientific estimation using the latest technology available.
For the restaurants that we have visited we have rated each with the advanced chrome nuts system.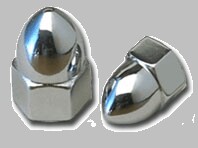 = Didn't get sick (2 nuts)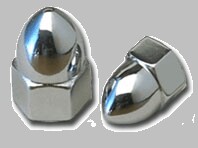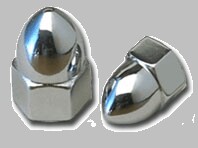 = Nice Place Good Food (4 nuts)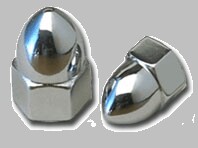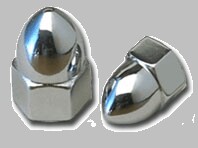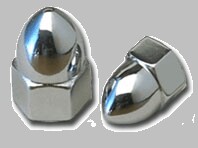 = I'll do this place again (6 nuts)

---
American Roadhouse Coffee
3421 Newport Blvd. Newport Beach, Calif. (949) 673-5135
Biker friendly.
Andria's Seafood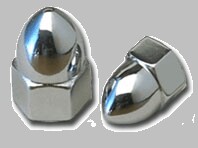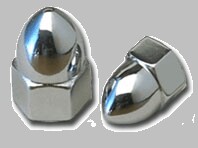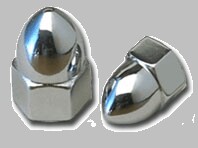 1449 Spinnaker Dr., Ventura, CA 93001 (805) 654-0546
Right on the pier, great location- good food!

Big Oaks Lodge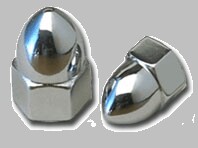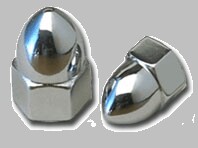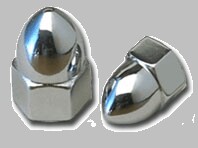 33101 Bouquet Cyn.Rd. Saugus, Calif. Phone: 661-296-5656
Nice ride in the canyon, Good BBQ on Sat-Sun 11am-5pm. Great Steak dinners starting at 5pm. Great burgers.
Blue Bird Bar
3989 Center Piru, Calif. 805-521-1404
Good old bar in an old biker friendly town.
Crossroads Bar & Grill
32464 Dunlap Blvd, Yucaipa, Calif. (909)795-0665
Pool, horseshoes, darts, food, live music Friday, Saturday, Sunday. Lots of bike runs.
Cooks Corner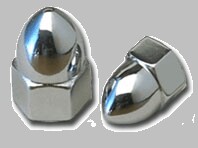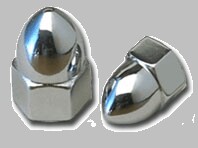 19122 Live Oak Canyon Rd, Trabuco Canyon, CA 92679-3004 Phone: (949)858-0266
This old military barracks bar is legendary. Paved parking for 100's of motorcycles on weekends, Good food, Live Bands, Outside vendors selling biker stuff. Interstate 5 So, exit El Toro Rd, head east into the canyon.

The Cliff's and Co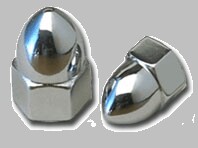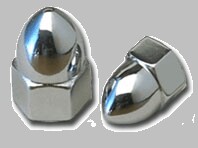 1919 Cliff Dr., Santa Barbara, Calif. (805) 965-7757
A little bit of everything here, and good service too!
Chads Place
40740 Village Drive, Big Bear, Calif. (909) 866-2161
Biker Friendly.

Camp Scheideck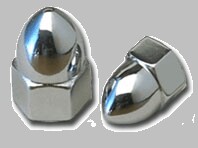 Located off Lockwood Valley Road 3 Miles East of Highway 33
Have plenty of time to eat too... they use a George Foreman grill....

Charlie Browns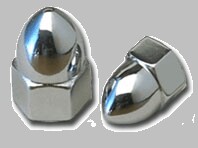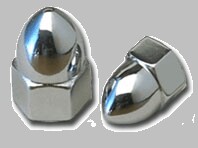 8317 Pearblossom Highway, Littlerock, California, (661)-944-2606
Good food and LOTS of SHOPPING!!!
Charlie's Chili
102 Mcfadden Pl, Newport Beach, Calif. (949)675-7991
55 fwy south, located next to the Newport Beach Pier. Breakfast, lunch and dinner, great food, beer & wine. Open Late.
Cold Spring Tavern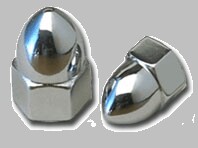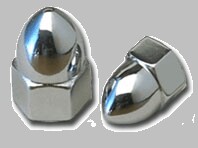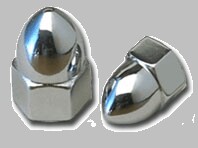 5995 Stagecoach Rd Santa Barbara, Calif. (805)967-0066

Curley's Cafe
1999 E Willow St, Signal Hill, Calif. (562)424-0018
Tuesday nite is biker nite, raffles, contests, live bands occasionally, lots of bikes 7-9pm
Crazy Otto's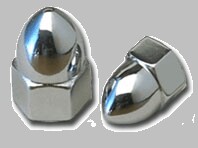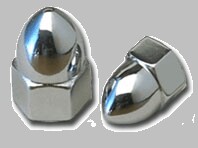 33317 Santiago Road , Acton, Calif. (661)269-1521
Very Biker friendly.... great breakfast!
Deer Lodge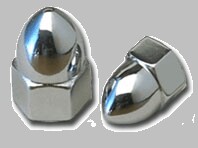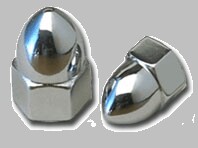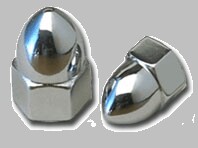 2261 Maricopa Hwy Ojai, Calif. (805)646-4256
Hundreds of bikes on Sunday afternoons, live music, great BBQ, and awesome ladies!

Don & Cyn's Hideaway
12122 Kagel Canyon Rd. Lakeview Terrace, Calif. 818-890-1225
Biker and cowboy bar. Harleys & Horses are hitched up here. The bikers and the cowboys all get along quite nicely! Very friendly to bikers!

Dog House Saloon
17099 Main Street, Hesperia, Calif.
Biker Friendly.
Dumont's
457 El Cajon Blvd, El Cajon, Calif. (619)440-7032
This is southern California's original biker bar. Harley only parking out front.

Eagle's Nest Saloon
15150 Prairie Avenue, Lawndale 310-679-5384
Between 405 & 105 Freeway on Prairie Ave, Open 6am-2am, 25¢ pool tables, video games, big screen sports, secured, paved parking for 500 Harleys, lotto, complimentary dinner every Monday Nite Football, HOG member owned.
Emily's Rocket Inn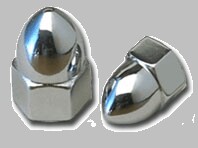 13070 Palmdale Road, Victorville, Calif. (760) 241-7747
All bikers welcome. Beer, wine and cocktails. Shuffleboard, pool and darts. Karaoke on Saturday nights,pool tournaments on Friday nights. Enclosed patio and horse shoe pits in the summer. 1 1/2 miles east of Hwy 395 across from Silverado High School.
Ethy's Old Corral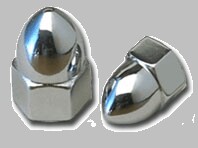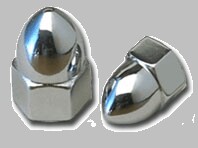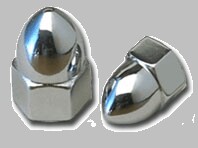 4310 Alferd Harrel Highway, Bakersfield, Calif. (661) 871-4136
Located at the bottom of the bluffs and caters to bikers and cowboys. A harley or two is usually parked out front, and a horse or two tied up out back. Live bands on Saturday and Sunday nights.

Grizzly Cafe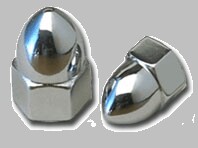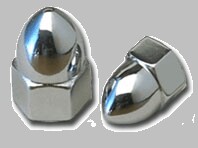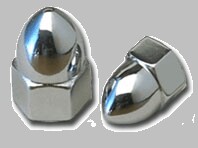 1455 Highway 2 Wrightwood, CA 760-249-6733

Harley's Rock Inn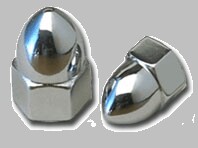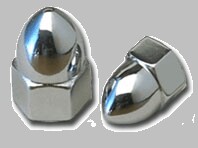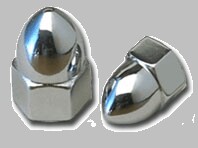 17539 Elizabeth Lake Road, Lake Hughes, Calif. (661) 724-1855
Motorcycle decor, caters to bikers. Full restaurant and bar, open 7 days/week for breakfast, lunch, dinner. Located in mountains between Valencia and Lancaster. Great riding area. Overnight rooms with secure bike parking. Live band for bikers every Sat & Sun 1-5 pm. More info at www.harleysrockinn.com
Harold's Place
1908 S Pacific Ave, San Pedro, Calif. (310) 832-5503
Three pool tables, darts, shuffle board, full bar, biker friendly
Harold's Saloon
3834 Megginson Ln, Riverside, Calif. (909)359-5261
91 freeway, exit Tyler Ave. to Magnolia, right turn. behind Firestone tires on corner of Magnolia & Hole ave. across from Galleria at Tyler. Extremely Biker Friendly, Great atmosphere, cute barmaids,COLD BEER & WINE.
Hot Spot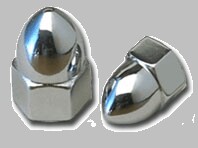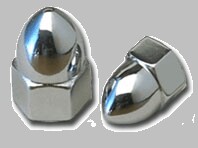 41011 Big Bear Blvd. Big Bear Lake, Calif. (909) 878-4484
Great food, beer, pool table, and juke box. Biker friendly.
Hells Kitchen Motor sports Restaurant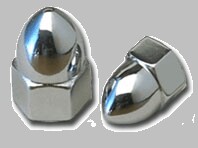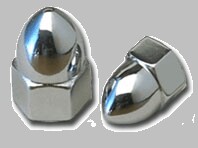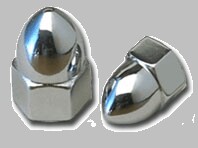 32685 Ortega Hwy, Lake Elsinore, Calif. (951) 609-3390
Motor sports themed restaurant located near the top of Ortega Highway 74. Cool new place, Great food with a flame painted coffin that opens automatically for your food condiments. Paved parking for 100's of motorcycles only, cars park in the dirt lot! Pool tables, free popcorn, Starbucks coffee. Outside vendors selling biker stuff on weekends. Owners are riders.
The Hideout Saloon & Steakhouse
27413 Highway 76, Santa Ysabel 760-782-3656
Lake Henshaw Area, back county northeast San Diego County. 1.5 miles west of Hwy 79 on Hwy 76. Great food, great ride, great entertainment; 100's of motorcycles on weekends. Paved parking. Owners are riders.
Jalama Beach Grill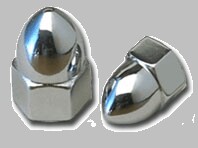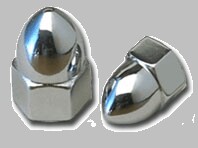 From Santa Barbara take the 101 freeway north (approximately 25 miles) to the highway 1 exit (also says Lompoc & VAFB). Take highway 1 north approximately 14 miles to Jalama Road. Take Jalama road, and 14 miles later, you're here. Note: if you get wet, you've gone too far.
Joe's Crab Shack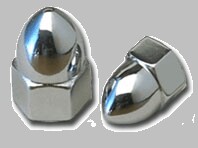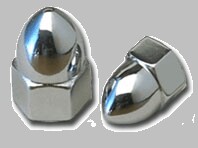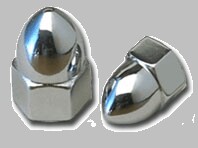 567 San Jon RD
, Ventura, Calif. (805) 643-3725
Located
right off the 101, good food and entertainment.... A fun place to go!
Keegan's Pub
1434 Marcelina Ave, Torrance, Calif. (310) 328-3750
Located in old town torrance. Good food, cold drinks, pool tables, dart boards, juke box and live music is starting to become a regular event. Large patio for smoking or booking parties. Friday nights are South Bay HOG association bike nights from 6-8pm, raffles, bike shows and more.

La Cabana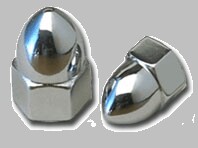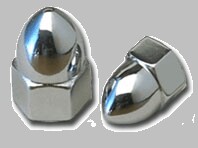 2370 Soledad Canyon Rd, Acton, CA (661)-269-4504
Good Mexican food, very biker friendly
Lake Alice Trading Co.
3616 University Avenue, Riverside, Calif. (909) 686-7343
Biker friendly, Fri. & Sat. night live music
The Little Knight
436 E. 17th Street, Costa Mesa, Calif. (949) 646-6650
A true hideaway. Voted O.C.'s best dive bar. Pool table, jukebox, outside patio. Cold beer, Hot bartenders.

Lookout Roadhouse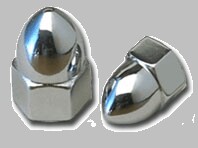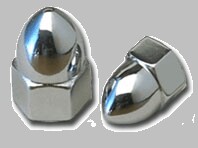 32107 Ortega Hwy, Lake Elsinore, CA, 951-678-9010
Restaurant, bar and B&B. 8 am-7 pm everyday, Saturday and Sunday mornings.
Molly Malone's Sports Tavern

1270 Main Street, Ramona Calif. (760) 789-9050
Dart and pool tourneys, parties all the time for any occasion, highly advertises that they are a Harley & sport bike friendly bar. Great people in there at any time. Awesome food, too!
Mothers Tavern
16701 Pac Cst Highway, Sunset Beach, Calif. (562) 592-2381
Beachside of PCH in Sunset Beach. Great bands on Sundays, very biker friendly, best jukebox around, Just look for the little red house on the beachside of PCH, midway through town.
Mug Shot Tavern
7123 El Cajon Blvd, San Diego, Calif. (619) 460-6895
Biker owned bar. Cold beer, wine, pool, darts. Nice patio out back. Bike parking in front, in view of window.
Maverick Saloon & Grill

510 S. Broadway, Santa Maria, Calif. (805) 922-9002
Biker friendly everyday. Biker Sundays - last Sunday of the month, raffles, prizes, drink specials, live music.
Mountain Rose Cafe
2116 Main St. Ste. 1F, Julian, Calif. (760) 765-2167
Biker Friendly.
Mugs Away Saloon
27324 Camino Capistrano, Laguna Nigual, Calif. (949) 582-9716
Biker Friendly.
The Motorcycle Cafe
624 S. Coast Hwy 101, Oceanside Calif. (760) 433-1829
Biker friendly.
Neptune's Net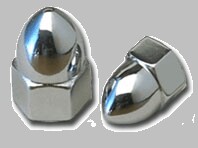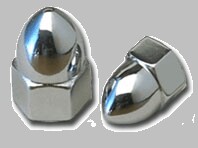 42505 Pacific Coast Hwy, Malibu, CA 90265 (310) 457-3095
The place to be on PCH on a Sunday (From Bev-
And, as long as you stay away from the fried side of Neptune's Net and go to the steamed side, you can upgrade that rating! FRESH Steamed shrimp, crab or lobster)... corn on the cob and a cold drink-
We'll give it 4 frogs on the Bev scale




Newcombs Ranch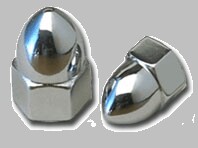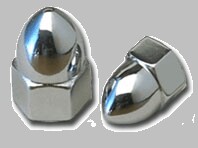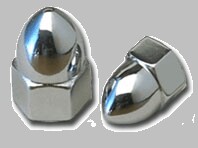 Hwy 2, near Mt Waterman
Good food and lots of sports bikes on weekends.
Our Place
240 E Alosta Ave, Glendora, Calif. (626) 914-0577
Full cocktail bar, darts and pool tables. Biker friendly bar.
Pappy & Harriet's Palace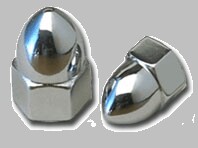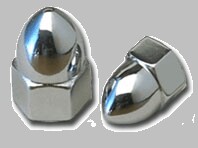 53688 Pioneertown Rd, Pioneertown, Calif. (760)365-5956
Biker friendly, rustic old west style setting. Quite often used for western films. Nice ride high desert ride.
Pete's Cocktails
3600 Main St, San Diego, Calif. (619)233-4393
Bike parking out front, Chargers Games each Sunday w/ free munchies.
Rendezvous
22505 West 8th, St Newhall, Calif. (661) 255-7833
Live music & dancing. No food, but it's in the middle of town, so it's close by. Darts, pool table, TV's all around. Always has bikes in the parking lot.
The Rock Store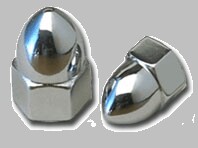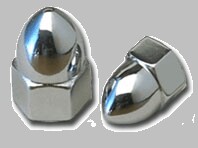 30354 Mulholland Hwy. Agoura Hills, Calif. (818) 889-1311
This place is legendary, great weekend place to hangout. Awesome BBQ's. Cool place. Jay Leno hangs out there too!

Rhythm & Brews Restaurant & Brew Pub
41915 3rd Street, Temecula, Calif. (951) 699-0211
26 varieties of "Ice Cold" beer on tap. Wine, Wine cocktails, great burgers, chili, salads, live music Friday & Saturday night 8-12 pm - Saturday & Sunday 2-6 pm - Open 7 days a week at 11 am. Biker friendly.
Sagebrush Cantina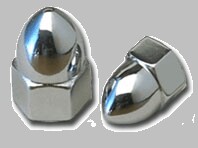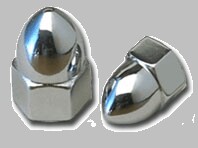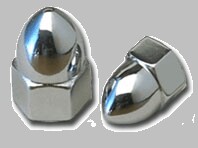 23527 Calabasas Road, Calabasas, CA (818)-222-6062
Very biker friendly.... Great Sunday brunch...
Santa Susana Cantina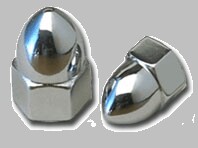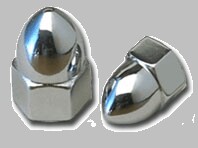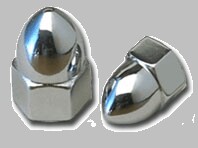 6672 Santa Susana Pass Rd, Simi Valley, Calif. (805) 522-5916
Been around since the 1930's (under several different names). Very biker friendly, Excellent Tri-Tip BBQ on the weekends.

Snapper Jacks Taco Shack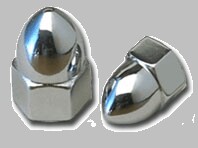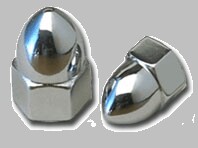 5100 Telegraph Rd, Ventura, CA (805)-642-5111
They set up tables for us now when they hear us rolling in!!!!!

Sully's Restaurant & Tavern
22735 Hawthorne Blvd. Torrance, Calif. (310) 375 9158
One block south of Sepulveda, biker owned and very friendly and every bartender and waitress is a babe! Excellent food and live music and dancing on Fri. and Sat.
The Screaming Chicken Saloon
18169 Cajon Blvd, San Berdo, Calif. (909) 880-0056.
Has a parts store full of cool stuff right there. Located where the I-15 and the 215 split in San Bernardino, near Glen Helen / Blockbuster.
The Stumps Sports Pub
1308 Adobe Rd 29 Palms, Calif. (760) 361-9539
29 Palms is a Biker's town, and the Stumps is a biker's bar.

The Spot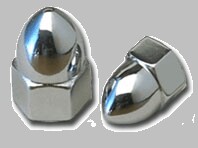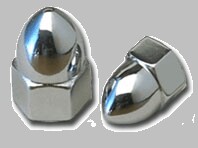 389 Linden Avenue, Carpinteria (805)-684-6311
Hamburger joint in Carpinteria- good food and fast!
Swallows Inn
31786 Camino Capistrano, San Juan Capistrano, Calif. (949) 493-3188
Full cocktail bar, parking in the rear, nice patio out back where you can see your bike. Biker friendly.
Toms Farms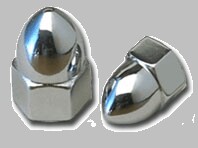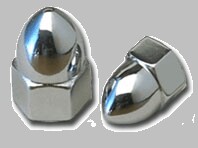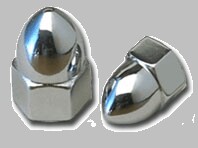 Corona Calif.




Interstate 15 to the Temescal off ramp. Paved parking for 100's of motorcycles on weekends. All kinds of different food, beer, wine, a full deli and store. Lots of shopping, furniture, crafts, etc. Live music around the small lake, cool hang out.

T's Roadhouse
68703 Perez Road, Cathedral City, Calif. (760)324-0224
Kareoke on Friday and Saturday nights. Pool, darts and food.

Temecula Valley Wine Tours
28464 Front St, Temecula, Calif. (951) 694-0292
Very biker friendly, live music, plenty of parking and bikes always in view.

Top Deck
100 W Pleasant Valley Rd, Port Hueneme, Calif. (805)488-5244
Remodeled with multiple beers on tap. Pool tables and dart boards. Very biker friendly.

The Trap
2822 E Avenue I, Lancaster, Calif. (661) 946-2916
30th St E and Ave I on the South side of the Street. Live bands on the weekends, no cover and good drink prices.

Tumbleweeds
21094 S. Beach Blvd. Huntington Beach, Calif. (714) 960-2776
Biker friendly. Great crowd. Really good food. Live bands, dance floor, game room, pool tables and multiple tv's for sports nuts. Beach Blvd.and Atlanta, next to the Pick 'N Save! 1 1/2 miles N. of PCH

Temecula Wine & Beer Garden
28464 Old Town Front Street, Temecula, Calif. (951) 506-4474
Nice outdoor atmosphere, live bands, parking in the rear or on the street right out front.

Thirsty Isle
4317 Carson Street & Lakewood Blvd. Long Beach, Calif. (562) 421-3571
Home of the 34. oz schooner. $2.00 hand formed fresh cheeseburgers, fresh cut fries, 4 pool tables, shuffle board, darts, games, downloadable juke box. Biker friendly.

Walkers Cafe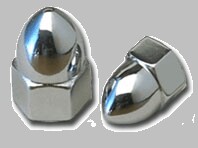 700 S. Paseo Del Mar. San Pedro, Calif. (310) 833-3623
Biker friendly since 1943.
Winchester's
632 E. Main St. Ventura, Calif. (805) 653-7446
Take 101 N. Exit California St. Right on Main, and it's 3 blks up on the right. Best steaks and tri-tip
around. Excellent food, great prices. Full bar. 40 beers on tap. Biker friendly for sure. A must stop on Sunday's for local bikers. Good atmosphere. Even next to a tattoo parlor. Outside seating. Close to everything.
Yesterday's
15544 La Mirada Boulevard, La Mirada, Cailf. (714) 739-2252
Wednesday night is Biker night, free food and games, lots of fun!
---
Chain restaurants such as Chuys, The Alamo, The Hat, and Sonic Burger were not included on this list because I am looking for one of a kind places to eat.
If you have any additions or suggestions, please keep them to yourself.